"I think a lot of entrepreneurs like to raise money because of the glory (I did too). It's a mistake, though."
ScentTrunk is often described as the Netflix for fragrances. It is a new technology allowing consumers to receive their own personalized fragrance sampling based on their preferences.
Today we meet founder William Yin as he shares the company startup story.
Q: Please tell us a little bit about your company – what is Scent Trunk all about?
Retail is moving online, but it's difficult to purchase and sell scented products online because consumers can't smell through the Internet. Scent Trunk is a personalized fragrance subscription, where each month, subscribers receive a variety of unique fragrances from around the world, curated to their tastes. Every subscriber creates a Scent Profile, which describes what types of scents they like so their box can be customized according to that. Scent Trunk uses machine learning to further refine the selections. The fragrances are curated from exclusive brands that cannot be found, or are very difficult to find, in North America.
Q: Please tell us a little bit about your background and how you started your company.
When we started Scent Trunk, Rich and I (Will) had no idea that we were about to step into the fragrance world. It wasn't until a colleague at the oil company I worked at told me I smelled like her dad… since then, I vowed never to wear designer fragrances again. Because, who wants to smell like someone else? I went on a journey to go beyond the dull department store walls, to find something unique. I discovered this wonderful world of niche/indie fragrances, which were like nothing I've ever smelled before. I quit my engineering job. Then, I called Rich, and within 10 minutes I got him to quit his engineering job to start a business with me (yes, we're pretty good friends). We set out to create a fragrance box because we believe that scent is the ultimate accessory of fashion. A box that's about quality, not quantity. To this day I still curate every box to ensure that our subscribers have the best possible scent discovery experience.
Q: How are you funded? What is your best advice to entrepreneurs when it comes to raising funds?
We haven't raised any funding yet; we've been completely bootstrapping and relying on government grants. I think a lot of entrepreneurs like to raise money because of the glory (I did too). It's a mistake, though. Our valuation suffered, and the business didn't grow as fast, when I spent all my time trying to charm investors. Ever since then I've decided to bootstrap until we really need the money, and we've been growing faster than ever before.
Q: What were the top 3 mistakes you made starting your business and what did you learn from it?
1) Building the Wrong Team: The biggest mistake I made in the beginning was building a team that wasn't the right culture fit. But I thought that with the right business idea, it would be OK. I was wrong. No one gets the business model right the first time, and it takes a really strong team to pivot and iterate quickly. The worst thing is that you don't realize you've built the wrong team until things start going poorly. It's easy to disregard each other's shortfalls when the company is doing well, and is still fresh. However, when the team is presented with obstacles, and there are differing opinions in strategy, that's when the team becomes really exposed. I parted ways with all my initial cofounders, and since then I've built the right team, from the get go.
2) Forgetting About Customers: In the beginning we focused too much on growth that we forgot to talk to customers to determine whether they loved the product. Anyone can sell a bad product, but only great products, with great market-fit, continue to grow quickly. We hit a wall when our initial customers realized our product wasn't exactly what they wanted. It wasn't until we started talking to customers and figuring out their pains, were we able to really grow.
3) Not Working Hard Enough: Finally, when I started it was because I thought "entrepreneurship was cool." I was a fake entrepreneur. It wasn't until I had some serious obstacles, and had to make some big sacrifices did I really become invested in the company. Once I hit that point, I was going to do whatever it took to make sure the company succeeded. I was working long hours. I was working for my customers, because I truly wanted to provide something spectacular for them. As an entrepreneur, until you are working for others, meaning that you can put everyone else before yourself, I don't think you can succeed.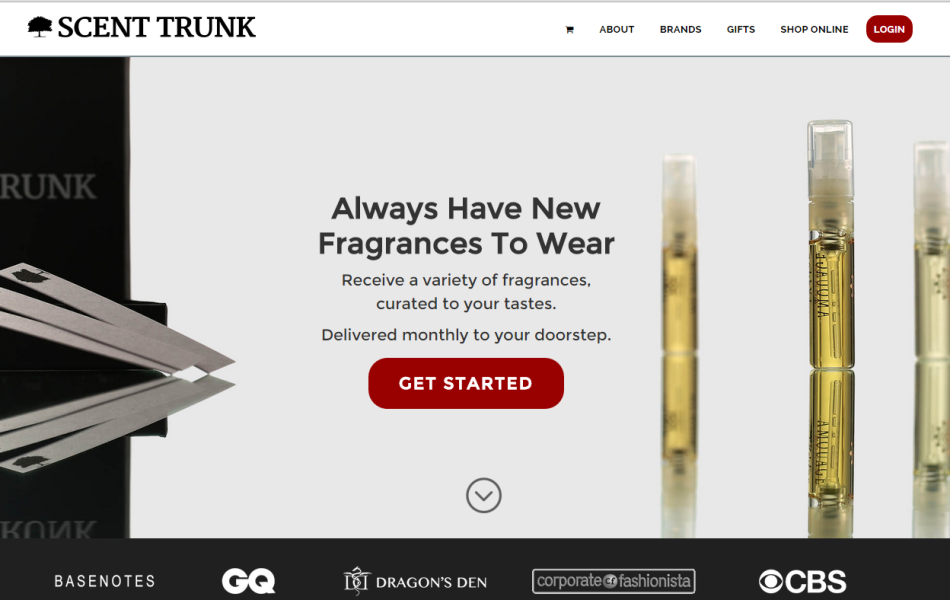 Q: What was the best business advice you have ever received and who gave you this advice?
People, product, profits – in that order. A quote by Ben Horowitz in his book The Hard Thing About Hard Things. Focus on the team and the culture first. Then build a great product that customers actually want. Then, scale it.
Q: What are the top 3 online tools and resources you're currently using to grow your company?
Google. No seriously. People don't use this amazing tool enough. The first thing I taught my employees was to use Google.
Trello. We use it to keep everyone responsible for their tasks, and it makes communication within the team a breeze.
Mailchimp. Email marketing is our highest converting channel. You get a chance to build a great relationship with the customer by sending a series of automated emails.
Q: What's your definition of success?
To me, success is if I can build a great company, where all my employees come in, work hard, and have a great time working. And personally, it's a success if I can learn a lot. I'm only 21, and this won't be the only company I start.
Q: What is your favorite entrepreneurship quote?
Your customers are your greatest source of learning.
Q: How do you go about marketing your business, and what has been the most successful form of marketing for you?
For us, marketing has been primarily driven through word of mouth. We focused really hard in the beginning on building an amazing product that our customers would want to share. We're working on other marketing channels now, so I can definitely give an update in the future. I think it's important not to focus too much on marketing in the beginning because it may give you false hope that your business is gaining a lot of traction. Then after a couple months you realize your product sucks, and you start churning customers. Yes, this happened to us in the beginning.
Q: How can our community get in touch with you?
Email: will@scenttrunk.com
Twitter: @ScentTrunk
Instagram: @ScentTrunk
Angelist: https://angel.co/scent-trunk
CrunchBase: https://www.crunchbase.com/organization/scent-trunk-2