"At some point this year, I expect we'll ramp up our operations and sales. As for me, I'll be starting and investing in companies for the rest of my life."
Today's interview featured Cameron McLain CEO and cofounder of Beehive, a social media analytics platform – letting businesses track their engaging content, identify influential customers and optimize their social ROI.
Q: Please tell us a little bit about your company – what is Beehive all about?
BeeHive is a social intelligence platform that helps brands build better relationships with their customers. We give brands a competitive edge and enable them to nurture deeper relationships with their customers by turning big data into smart data.
Q: Please tell us a little bit about your background and how you started your company?
I'm initially from London but I came to the US to study at Princeton. Since graduating, I've worked for WME (the largest talent agency in the world), Media Rights Capital, and as a songwriter. I'm currently getting my MBA at UCLA Anderson and I love working at the intersection of creativity and technology, and on the weekends I surf.
We started BeeHive because we couldn't track our own social efforts for an app we launched. I've always found data overwhelming and it seemed like many others had the same problem interpreting it. That was the beginning of BeeHive and it's still our raison d'etre.
Q: What are some of the projects you are working on right now?
BeeHive takes up almost all of my time. But I also help my girlfriend with her startup, TheKnow, which is a online forum for women, and write songs with my friend for a musical project called Vector_Xing. I also do some angel investing that has paid off quite well in the past year.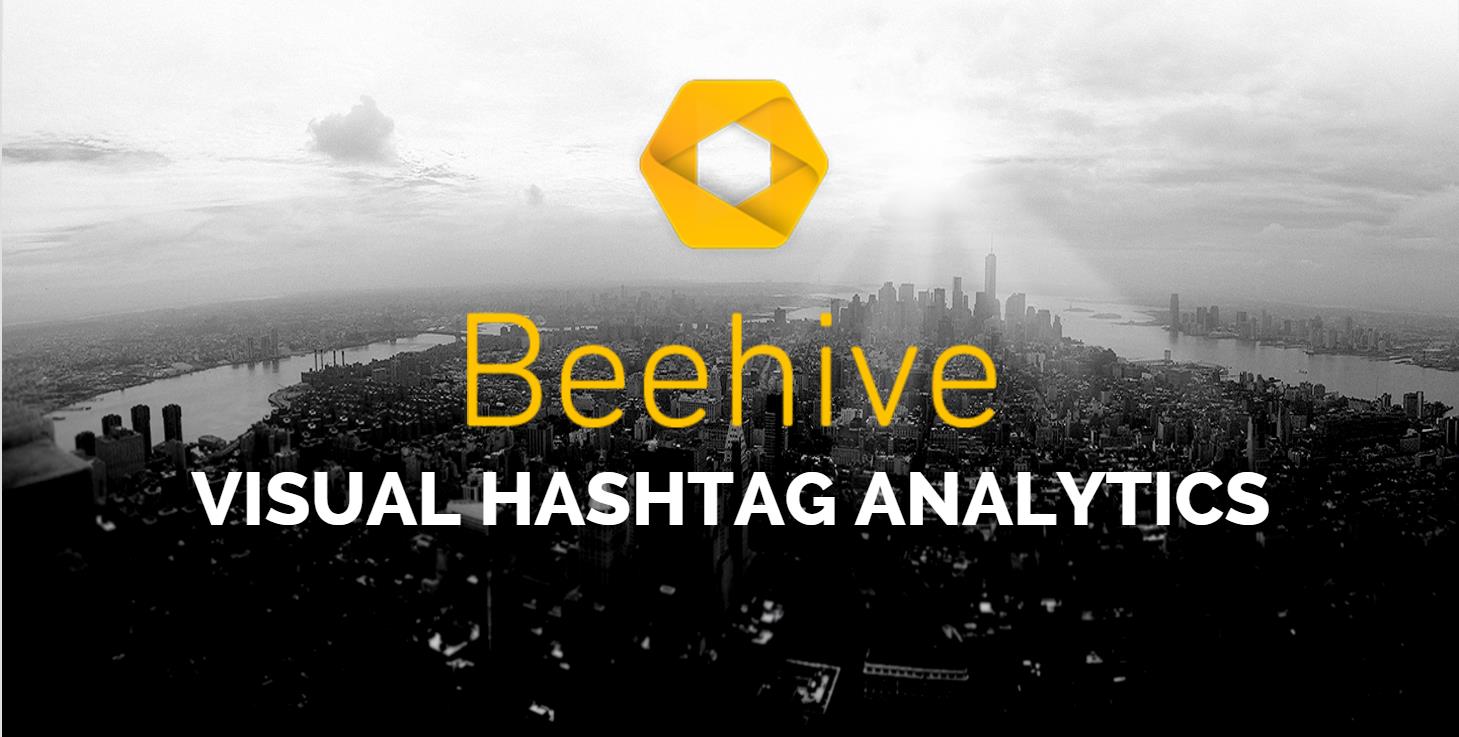 Q: What are your plans for the future, how do you plan to grow this company?
We just take it one day at a time, always making sure that we improve the product and deliver an excellent experience to our customers. At some point this year, I expect we'll ramp up our operations and sales. As for me, I'll be starting and investing in companies for the rest of my life.
Q: How do you bring ideas to life?
By not delaying! All that separates an idea and its expression is action. I usually visualize an outcome I want and then strategize the best way to get there.
Q: What's one trend that really excites you?
The connected world, or what some people call the "Internet of Things". Over the past decade, the internet has drastically altered how we communicate. Chat, social networks, and the sharing economy have brought about new mediums and modes of interaction. I think that in the next decade we'll see technology becoming a core component of mundane everyday activities as entrepreneurs deploy mature technologies to reinvent industries. It will be subtle, like ordering a cab from your phone, but it will be happening all around us.
Q: What were the top 3 mistakes you made starting your business and what did you learn from it?
I would have raised more money to start on the back of the vision, but I also would have thought through the opportunity more thoroughly before I raised this money. Everything always takes longer than planned.
I also would have put more thought into the composition of the founding team since you should have the right balance for the kind of business that you are starting.
Finally, I wouldn't go with a corporate law firm, it's a racket!
Q: How do you go about marketing your business, and what has been the most successful form of marketing for you?
We market BeeHive with a blend of inbound and outbound marketing… Facebook and Google Ads combined with webinars, case studies, and timely press. Our most successful form of marketing has been paid acquisition and direct sales.
Q: What would you say are the top 3 skills needed to be a successful entrepreneur – and why?
Perseverance, persuasion, and creative pragmatism. Some iron balls help too.
Q: What are the top 3 online tools and resources you're currently using to grow your company?
Facebook Ads, Slack, and Asana.
Q: What are three books you recommend entrepreneurs to read?
Like A Virgin by Richard Branson
Zero to One by Peter Thiel
Small Giants by Bo Burlingham
Q: What is your favorite entrepreneurship quote?
"Entrepreneurship is an adventure in creative problem solving."
Q: How can our community get in touch with you?
You can reach me at Cameron @ heybeehive.com.
Or check out our website heybeehive.com, our Twitter account and LinkedIn page.