"Our growth has been driven by direct sales. We identified markets where client service and relationships were important drivers of business."
Loop and Tie have created a new way for businesses to provide personal gifts, using smart technology to match great gifts for clients, employees and also friends and family.
The CEO Sara Rodell created the platform as a solution to her own corporate headache, and today is growing the company through the constant development of new capabilities, such as an API solution that will soon make this all even easier.
Q: Please tell us a little bit about your company – what is  Loop and Tie all about?
We love the process of exchanging gifts, especially when you give that perfect something that wasn't expected and it brings enormous joy to the friend, family member, customer, or colleague you gave it to. But we know finding that kind of gift is pretty challenging and sometimes life gets in the way. We built our company to make it easy to share beautiful and unique gifts, in a way that fits a busy lifestyle.
Q: Please tell us a little bit about your background and how you started your company?
One day I was buying gifts for a long list of clients and was brainstorming what to buy. After having to account for a peanut allergy, a gluten allergy, a non-drinker, a vegan, not having everyone's mailing addresses, and 10,000 other things on my non-gifting to do list, I thought 'this is WAY too hard!' I wanted to make gifting easy, and much more special and personal than the standard options of a gift card or a gift basket.
Q: What are some of the projects you are working on right now?
We just released version 1 of our API which will make gifting even easier for our users. The API can be used to integrate gift sending based on certain events (like a home closing for a Realtor or an employee anniversary for an HR department). We also expanded our catalogs by adding over 150 new gifts over the holiday period. After seeing how much users enjoyed adding their own designs and photos for their online cards, we'll soon be releasing the ability for them to include their own videos.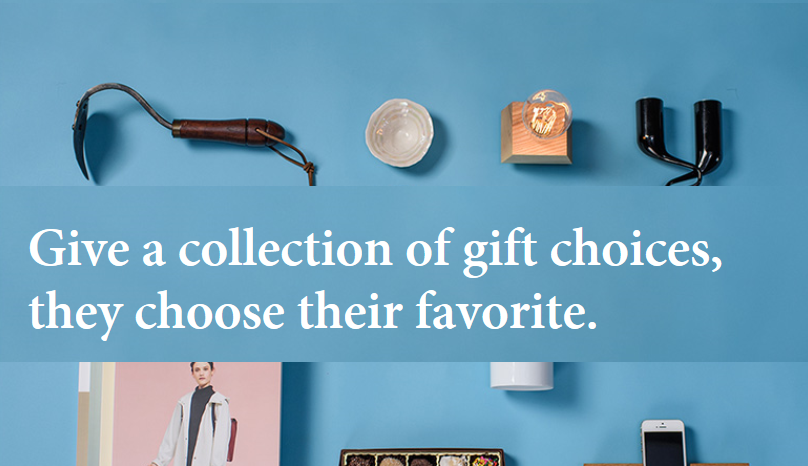 Q: What are your plans for the future, how do you plan to grow this company?
The future holds more companies using Loop & Tie. Use of our technology will allow companies to rely on gifting as a means of increasing customer and employee acquisition, engagement, and retention. Growth will come from integrating gifting behavior directly into company workflows through our API, direct sales, and the organic referrals that come from new recipients receiving their first Loop & Tie gift.
Q: How do you bring ideas to life?
We use Slack to make it easy for everyone on our team to share ideas on the fly in our #ideas channel. As new ideas come up, we assess how they fit into our sales process or development roadmap, and when it makes sense, we make them happen. We use Pivotal Tracker to manage our development roadmap.
Q: What's one trend that really excites you?
The concept of mass personalization excites me the most. Technology has made it possible to have special, unique and specific interactions with individuals, at scale. We love seeing brands that are able to have personal conversations with their customers or fans thanks to social media. In our case this means someone can send gifts to 1,000 people at one time and giftees still get something that is relevant to them. As this trend advances, we're excited to see new ways of treating individuals to content and experiences that are meaningful and specific to their unique preferences and tastes.
Q: What were the top 3 mistakes you made starting your business and what did you learn from it?
My first gifting concept, Next One's On Me, allowed users to treat each other to food and beverage gifts that could be collected at participating cafes and bars. I created a product before first validating what users would want.
The business model had significant marketplace problems, I had to create both the supply side and the demand side simultaneously. I came to accept the challenges of that model being successful and came up with the Loop & Tie idea in response. I wish I had been more vigilant in auditing what was going right and wrong, and being more proactive at changing the things we were doing wrong at an earlier stages of the process.
My biggest mistake was not having clear checkpoints to evaluate what was and wasn't working so I could make quicker changes.
Q: How do you go about marketing your business, and what has been the most successful form of marketing for you?
Our growth has been driven by direct sales. We identified markets where client service and relationships were important drivers of business. These markets were already relying on gifting as a form of outreach. We leveraged LinkedIn and our own personal networks to connect with decision makers who could bring Loop & Tie into their companies.
Q: What would you say are the top 3 skills needed to be a successful entrepreneur – and why?
Passion keeps you going through all of the adversity; working for a mission is more lasting than working for a job. That passion has to be balanced with an equal temperament because you can have the best and worst day of your life in a matter of hours.
Being able to cope with both the highs and lows in a way that doesn't drain your energy or mask your outlook will keep you marching forward.
Young companies survive because of the ingenuity of the team that's building them. For startups to acquire resources and users they have to have make something out of nothing and communicate a dream into existence.
Q: What are the top 3 online tools and resources you're currently using to grow your company?
Slack – chatting is way more fun and efficient than emails.
Screenhero – our team is remote so being able to call each other's screens makes it feel like we're all in the same room.
Intercom – Helps us better know and engage with our customers.
Q: What are three books you recommend entrepreneurs to read?
Fountainhead – an inspiring way to think about creation, innovation and pursuing one's passion on an uncharted path.
A Sense of Direction – so many "ya felt that way before" moments! Gideon nails what it's like to feel like you can do something great but aren't sure how to harness that potential.
Zero to One – The thinking framework of definite versus indefinite optimism and pessimism is a wonderful way to audit your own thinking and behaviors.
Q: What is your favorite entrepreneurship quote?
"Luck is what happens when preparation meets opportunity" – Seneca
Q: How can our community get in touch with you?
Visit www.loopandtie.com or drop me an email at sara @ loopandtie.com
CrunchBase: https://www.crunchbase.com/organization/loop-and-tie#/entity