Solben Co-founder Daniel Gomez Iniguez was named 30 under 30 entrepreneurs by Inc Magazine in 2011. Today he tells us the story of how he started.
I recently had the opportunity to chat with Daniel Gomez Iniguez, the co-founder of SOLBEN, a young company in Monterrey, Mexico which offers the technology to produce bio-diesel. In 2011 Daniel was named one of the 30 Under 30 entrepreneurs by Inc.com.
Q:
Tell us a little bit about yourself and what your company does.
Daniel Gomez:  Well I can´t talk that much about myself, but going to the project, SOLBEN is a company that develops high-tech to transform residues into renewable energy. We are focused over Biodiesel Technology to transform any kind of vegetable or animal oil into Biodiesel with a modular automated technology, that is not so expensive and easy to scale-up.
Q

:
 Please tell us the story of getting the idea for SOLBEN.
Daniel Gomez: The story starts 5 years ago when I started making some biodiesel production research for a high-school project. After some months I met my actual partners, who shared my same vision about developing Mexican technologies in the renewable energy sector.
Q

:
Starting out

w

hat were your funding sources

?

Daniel Gomez: Organic growth by re-investing our profits during the first years.
Q

: 
What's the biggest thing you struggle with as an entrepreneur?
Daniel Gomez: Trying to demonstrate people there are no obstacles, but challenges. That there´s no failure but learning results.
Q

: Looking back, what's one thing you wish you understood about entrepreneurship 
before you ever got started?
Daniel Gomez: I still can't define entrepreneurship. It´s all about don´t trying to understand every single thing you do, but letting things go natural.
Q

: What do you do on a daily basis to grow as an entrepreneur?
Daniel Gomez: Well every day is a new adventure, I travel around the world executing my ideas, as well as transmuting other young people tools to execute their own passions.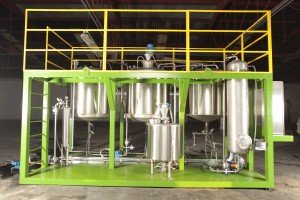 Q

: What's the single most important reason for your success?
Daniel Gomez: Execution.
Q

: 
How is running a successful business different than what you thought it would be?
Daniel Gomez: Well it´s about understanding that success is not an objective but a path. Were is not about making money but impacting people in a positive way through your road to success that would never end.
Q

: Do you own any other companies, and what are some of the projects you are working on right now? 
Daniel Gomez: GOVFACES, a global platform to communicate citizen's with their politicians. In Latin America is called Caras Politicas. It was awards as one of the most innovative companies at the NYSE this year by the Kairos Society. This week the company is working to get the UN and the EU into the platform.
Q

: Where do you see yourself and SOLBEN 5 years from now?
Daniel Gomez: Well I see myself executing a global company with impact in the lives of people and as a great example of how social responsible businesses could also be highly profitable.
Q

: What advice would you give anyone looking to start their own business today?
Daniel Gomez: Do something you are really passionate about.
Q

: What is your favorite entrepreneurship quote?
Daniel Gomez: A leader is a creator of leaders and not of followers.
Connect with Daniel Gomez