We search the net to discover tools and online communities that can help you launch and grow a business -Discover some of the best tools available to entrepreneurs.
A simple collection of useful tools we found. Some of these tools we use ourselves, some are suggested by readers, business owners and others through online research.
As entrepreneurs you have enough to worry about, so we search the web to help you discover some of the newest and best online tools to help you get started.
If you would like to submit or suggest a great tool for new entrepreneurs – Contact us.
1 – Visualead – Free Visual QR Code Generator
Visualead is a QR code generator that allows us to create our own customize QR codes. I learned about this cool technology from guest author Mathew Ronald, who works for Visualead, As soon as I saw how it worked, I knew instantly that I had to try it and most of all get the startup story behind it.
Learn more about Visualead from co-founder Uriel Peled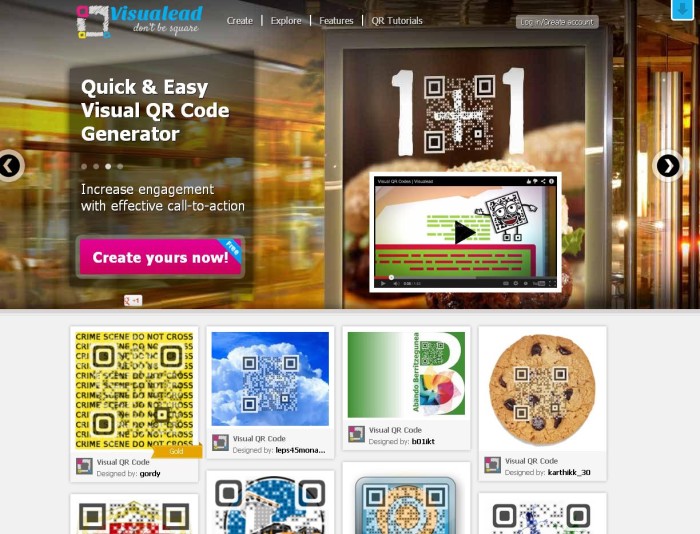 I couldn't resist so I tested this with our logo. Go ahead scan it and see what happens.
2 – Viral Content Buzz – Create a Buzz for Your Content
I learned about Viral Content Buzz from an interview I did with the founder Ann Smarty, it was  still in beta back then. This is one of the newest way to promote your content through social media, it's a great tool for bloggers and online marketers.
*Quality content is a must, they only allow established social media account to share your posts.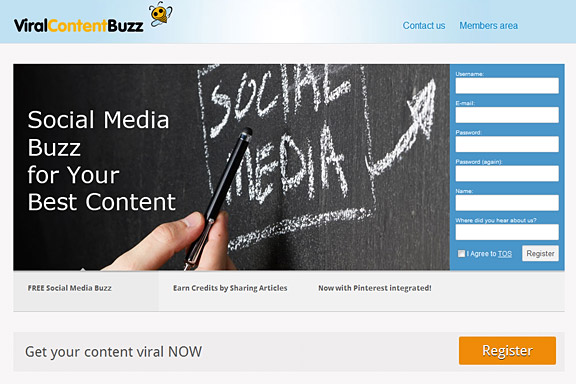 3 – BizSugar – Share Small Business News and Tips
The home of small business news and tips – BizSugar is an online community to share and discover business trends & ideas. It really is a great source for small business owners.
Operating under the supervision of Small Business Trends LLC and their CEO Anita Campbell.
4 – Triplefy – DIY Daily Deals & Gift Cards for Small Businesses
Triplefy – Is the DIY (do-it-yourself) Daily Deal  & Gift Card platform for small businesses. This tool gives you the ability to instantly create, publish and sell Daily Deals & Gift Cards from your website or Facebook page.
Yes I know, we're a bit bias here Triplefy is one of our own. But still, a very useful tool for business owners. 🙂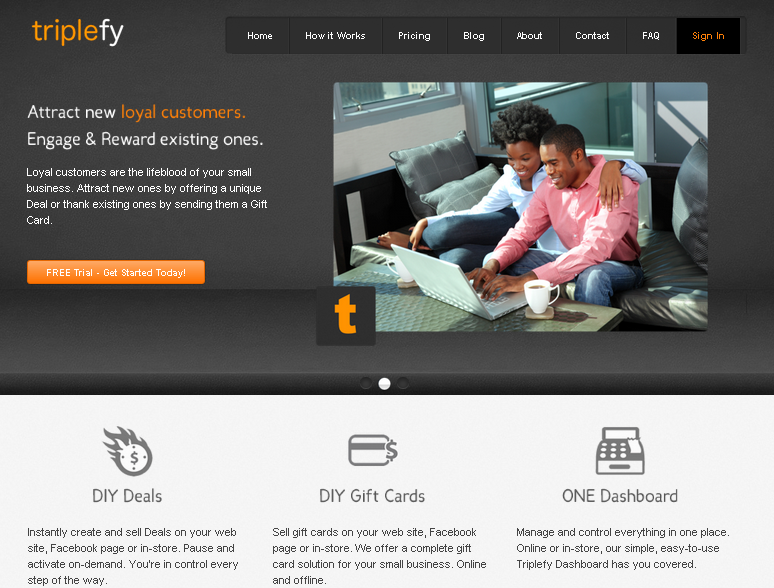 5 – Pinstamatic – Make Boring Pinterest Pins Pretty
Pinstamatic – Allows you to instantly create beautiful pins for your Pinterest boards. If you're a Pinterest power user then this Free tool will help you turn your boring pins into cool and shareable pins.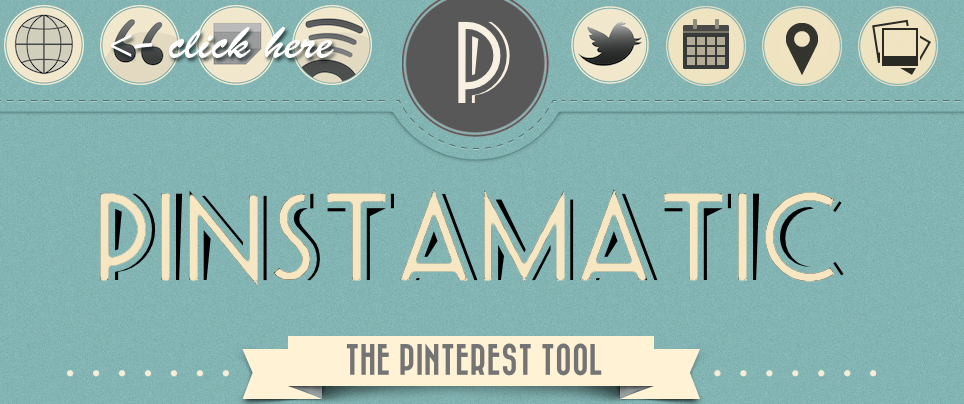 6 – JustRetweet – Your Content Shared by Influential Bloggers
JustRetweet  – Allows you to get your content shared on Twitter, Facebook & Google+. By using this platform you'll gain more followers, web traffic or even improve your Klout score – another great tool for online marketers.
Founded by Valentine Belonwu, learn how he started the company from this interview by Cendrine Marrouat from Examiner.com.