How Johannes Reck founded "Get your Guide" with four of his friends to help you discover the best activities when you travel.
Today we talk with Johannes Reck the co-founder and CEO of "Get your Guide" an activity discovering tool that helps you find all the best things to do when you travel around the world.
Q:
Please tell us a little bit about your company – what is Get Your Guide all about?
GetYourGuide is the leading online platform for booking things to do. We offer travelers more than 20'000 sightseeing tours, attraction & museum tickets, river cruises, helicopter flights and other amazing things they can do in-destination.
 Q:
Please tell us a little bit about your background and how you started your company?
I started the company along with four friends out of grad school in Switzerland. We were all students of the Swiss Federal Institute of Technology in Zurich and besides our interest in science & engineering; we all had caught the travel bug. While we found it relatively easy to find cheap flights and good hotels, we had great difficulties planning the fun part of our trips. When we started to research the tours & activities space we were immediately convinced that it was ripe for disruption, hence we quit our day jobs and started the company.
 Q:
What are some of the projects you are working on right now?
As the CEO of the company I am always working on numerous projects at the same time. Most importantly I make sure that the team stays nimble and focused on the road ahead. We continuously pride ourselves in achieving great results with very little resources and my task is to enable the team to do that.
 Q:
What are your plans for the future, how do you plan to grow this company?
The online travel industry and destination services are both big growth markets in itself, so the key is to be ahead of the competition. There are major innovation drivers, such as mobile devices, better supplier technology and conversion optimization that keep us on our toes. However, the key part is really to make sure that you are the most efficient player in addressing this huge market. As long as we stay Number 1 in that metric no one will be able to compete with us in the long-term.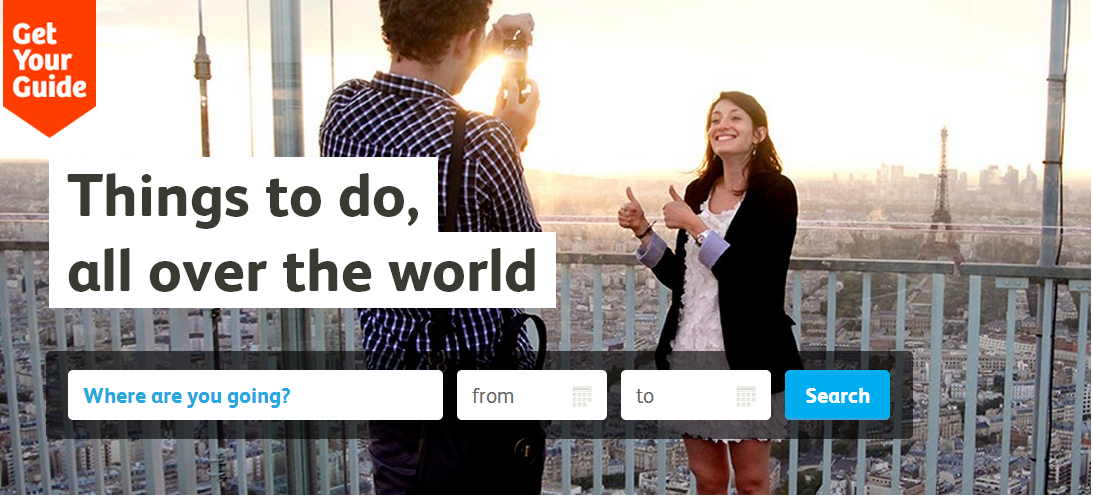 Q:
What were the top 3 mistakes you made starting your business and what did you learn from it?
We made a lot of mistakes along the way, but fortunately we learned from our mistakes relatively quickly, which allowed us to survive. My top mistake is clearly not making decisions quick enough. As an entrepreneur, you have a huge degree of uncertainty in any decision that you take, but not taking the decision makes the problem often worse over time. Hence, I had to learn to tackle the tough decisions head on and feel comfortable with the outcome. There is no looking back, but you should assess your decisions all the time and iterate fast.
Another key mistake that I have made is not fully running the company on data. Everyone says that they are running on data, but actually very few companies really do. When we made the real switch, it unleashed a complete new dimension of productivity.
My third big mistake was to hire the wrong people: Every manager has gone through it and it feels terrible. But again, you have to make decisions quick and you need to iterate fast. Over time I got a lot better at hiring and building talent, but you will always make mistakes in this domain.
Q:
Please share some advice for new tech entrepreneurs, someone who's just starting out.
Build an amazing team, build a great & truly differentiated product that consumers love and have very solid legal advice!
Q:
What was the best business advice you have ever received and who gave you this advice?
Kees Koolen, the former CEO of Booking.com (biggest travel company in the world) once told me something seemingly trivial, but extremely powerful: "Only do what customers love!" This is a core principle that if consistently applied in your company will transform the way how you think.
Q:
What's your definition of success?
Making the customers happy by selling them products they love and want to use time and again.
Q:
What are three books you recommend entrepreneurs to read?
 Q:
What is your favorite entrepreneurship quote?
"Every day is day one" – Jeff Bezos [Tweet it]
 Q:
How can our community get in touch with you?
The best way to connect with GetYourGuide is our great Customer Service, Facebook channel or Twitter handle (@GetYourGuide). My personal Twitter handle is @johannesreck.