"It is important to have the right mentorship and support structures, someone that can provide you with an unattached, outside perspective, that is vital."
Blackartel is an online clothing marketplace that showcases alternative brands from across the globe. After travelling and living in a number of countries, with varying cultures and inspirations the founders are now sharing a richness of creativity to a growing global community of fashion lovers.
"Fashion and startups have always been something we loved, we noticed a gap between the global reach of mass produced brands and local independent fashion label. Our marketplace connects these two, enabling young fashion conscious men to find unique and cool clothing ."
– Sergio Torres, Co-Founder at Blackartel.
Q: Please tell us a little bit about your company – what is Blackartel all about?
Blackartel is the alternative fashion marketplace for young men who are looking for unique and cool clothing to set themselves apart from the mass fashion industry.
We take our time to hunt out the best brands from all over the world, so we can offer a truly outstanding selection to our customers. We are currently working with 15 different brands, from 10 different countries, spread over three continents.
Q: Please tell us a little bit about your background and how you started your company?
We are three long life friends – myself [Sergio Torres], Nathan Eisenband and Sandra Silva – with different backgrounds who met in Barranquilla, the carnival capital of Colombia.
After travelling the world, living in a number of countries from China to France, Guatemala, Germany and Brazil, we joined together to create our fashion marketplace, now headquartered in Bogota, Colombia.
Fashion and startups have always been two things we have loved. We noticed a gap between the global reach of mass produced brands and local independent fashion labels. Actually, we built Blackartel for ourselves as much as the worldwide audience. We wanted to be able to showcase the amazing brands we have discovered from the far corners of the globe.
Q: What are some of the projects you are working on right now?
We are about to make the official launch so our main job is to fix the final
details and make the platform as intuitive and user friendly as possible. We are constantly looking for new brands and getting feedback from them to improve new functionalities. Right now, we exhibit clothing lines from designers such as La Brigade de l'Amour, whose clothes center around the power of love to the creative minds of Project Pièta, a label born in the jails of Peru.
Q: What are your plans for the future, how do you plan to grow this company?
Our immediate plan is to develop a vibrant community of customers by always creating cool content, improving the platform continuously and finding amazing new brands all the time. We are targeting customers in the USA and Latin America, but plan to grow a global audience, connected by fashion labels worldwide.
Q: How do you bring ideas to life?
We work with an awesome team, with skills in different areas. We found that a great way to generate new ideas was by creating regular brainstorming sessions with the whole team. We believe there are no bad ideas and nothing is off the table.
Q: What's one trend that really excites you?
The rapidly digitalizing global consumer is a really exciting movement, one that is constantly developing. The advancements of technology are changing the consumer experience, e-Commerce is in a really great place right now.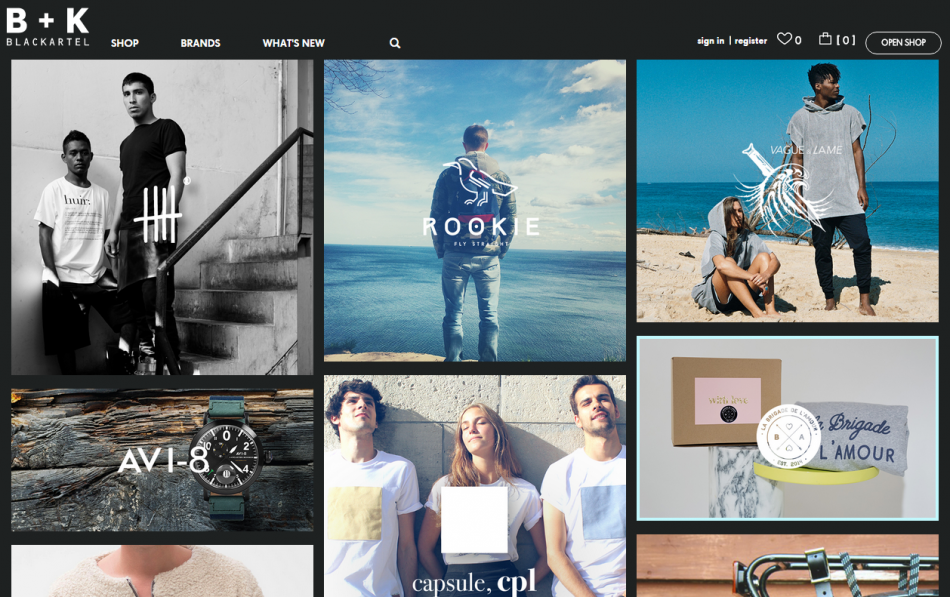 Q: What were the top 3 mistakes you made starting your business and what did you learn from it?
First: Who you partner with is crucial, find co-founders that complement your skills.
Second: In the digital industry don't stall; you get something out there and then keep working to develop and evolve that.
Third: It is important to have the right mentorship and support structures, someone that can provide you with an unattached, outside perspective, that is vital.
Q: How do you go about marketing your business, and what has been the most successful form of marketing for you?
Creating something that is really worth talking about and sells itself is the key. We have relied greatly on word-of-mouth. If your product is good enough, people will talk about it.
Q: What would you say are the top 3 skills needed to be a successful entrepreneur – and why?
– First: You must be hard worker.
– Second: You must not be afraid of failure and be a risk taker.
– Third: Optimism is a must as an entrepreneur, you need to have confidence in your project and ultimate goals.
Q: What are the top 3 online tools and resources you're currently using to grow your company?
Mailchimp email customization, means we can effectively reach our audience with professionally customized emails, that look really great.
KWfinder has enabled us to grow our SEO through keyword research and analytics.
Google My Business connects us with our customers, building great lines of communication and creating a loyal fan base.
Q: What are three books you recommend entrepreneurs to read?
"Freakonomics" co-authored by Steven D. Levitt and Stephen J. Dubner answers the riddles of everyday life, exploring the idea of economics as the study of incentives. An interesting idea in a consumer-driven society.
"The Goal: A Process of Ongoing Improvement" by Novel by Eliyahu M. Goldratt and Jeff Cox. It is a management novel with case studies and theories to drive greater rewards and avert bottlenecks in real-life situations.
"Blue Ocean Strategy" by Renée Mauborgne and W. Chan Kim, of the INSEAD Blue Ocean Strategy Institute. This book argues that success comes, not from battling competitors, but from creating "blue oceans" of uncontested market space.
Q: What is your favorite entrepreneurship quote?
"It doesn't make sense to hire smart people and tell them what to do; we hire smart people so they can tell us what to do." – Steve Jobs
Q: How can our community get in touch with you?