"I want to be persistent about creating and building an amazing business with a lasting impact to my community by keeping an honest and humble brand."
Meet Monica H. Kang Founder & CEO InnovatorsBox, a company aiming to increase creativity by offering a range of educational workshops and consulting services to professionals.
Q: Please tell us a little bit about your company – what is InnovatorsBox all about?
Creativity is key to our personal and professional growth . Researchers consistently show that businesses want more creative employees, a creative leadership can improve an economy, and that creative thinking is the number of skillset that would be hard for robots to replace. In all, all studies direct how creativity is vital for both individuals and organization's growth. However, studies show 75% of professionals across industries do not feel fully creative. This is especially a challenge in DC where a majority of professionals work in industries that often hamper creativity. Many still feel like creativity is only related to art. The truth is creativity is a mindset that we can all get better at with practice. InnovatorsBox aims to break stereotype in creativity by building a community where all can enhance their creative confidence and insights.
As an education startup in DC, we offer range of educational workshops, consulting, facilitation, and projects in creativity for the public and clients. Programs and services are focused for mid-career professionals, educators and schools to empower them with creative confidence and insights. In 7 months, we have hosted 21 workshops and meetings for 210 people in five cities. 90% of participants have expressed how taking part in the workshop has helped them rethink about creativity and better understand that creative thinking is a mindset and lifestyle. In recognition of our work, we won the 2016 American Small Business Championship and got recognition from the White House during the 2016 Nations of Makers movement.
Q: Please tell us a little bit about your background and how you started your company?
InnovatorsBox was a service I myself desperately needed. In 2013, I started my dream career in nuclear nonproliferation, but I felt stuck. The lack of creativity and experimentation made me risk-averse. I reconnected with my true self through street art in March 2014. Within several months, I made visible progress professionally and personally. My journey taught me the importance of expressing creativity. When I realized others had the same struggle, I decided to gather my diverse expertise in project management, curriculum development, teaching, business, and community building, and create a space for professionals to rediscover their creativity.

Q: What are some of the projects you are working on right now?
In addition to the creative workshops and consulting services, I am working with a handful of creative community projects with partners. For instance, "Beyond The Box" is an innovators speaker series to debunk people's perception of innovation in five industries that often undervalue the importance of innovation: the government, real estate, legal affairs, food, and media. By partnering with WeWork DC, we are able to offer these five event series for free for the public for them to learn about these industries and from 20+ innovators who are making these changes daily in the greater DC community. I am also in conversation with another organization to explore how interaction art installation can encourage locals to shift their perspective of innovation during their daily commute.
Q: What would you say are the top 3 skills needed to be a successful entrepreneur, and why?
For me the top skills are also my top values: persistence, honesty, and humility. When you keep working hard on making something amazing for others, they will start to recognize the value. However, being ego-driven or self-centered will only drive your success for the short run and hurt you in the long run. That's why being honest as well as humble are key. As an entrepreneur you are the brand of the business and you. I want to be persistent about creating and building an amazing business with a lasting impact to my community by keeping an honest and humble brand.
Q: What was the best business advice you have ever received and who gave you this advice?
"You are the average of the five people you spend most time with." by Jim Rohn. In other words, find your tribe and stay away from people who are toxic. Increase your time with those who you can learn from and avoid time with those who belittles you, discourages you, and are pushy. When you have a positive supportive system full of friends and colleagues, your failures and struggles are less daunting as you know you have a group of friends ready to support you, nudge you, and remind you why you decided to go on that path. You are alone, but also never completely alone.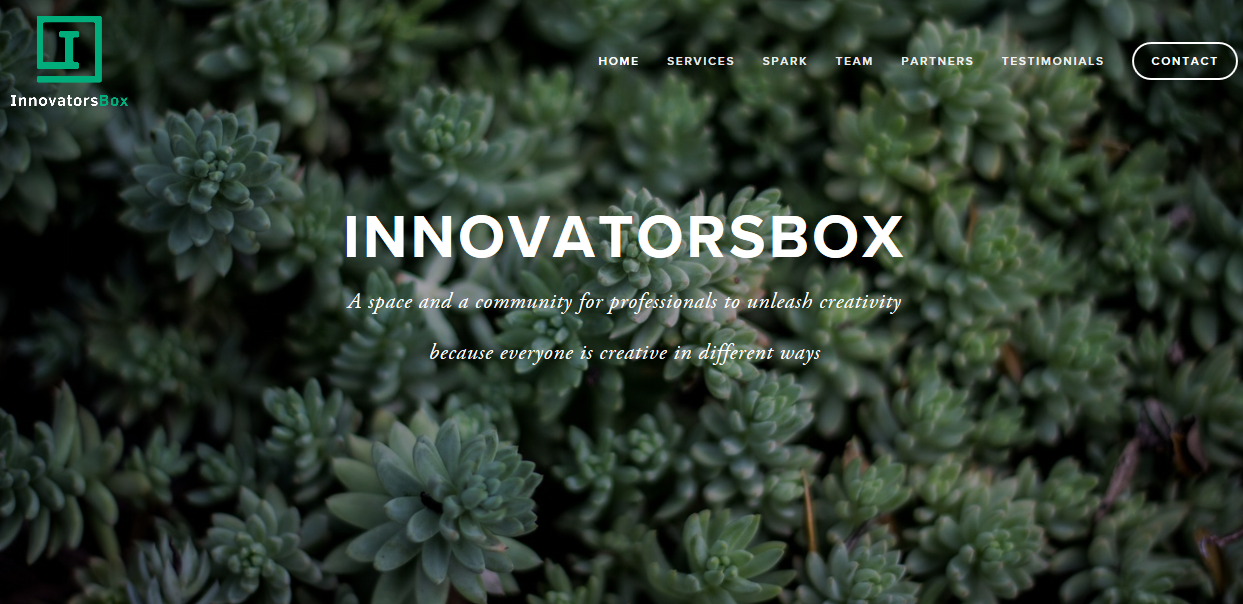 Q: What are three books or courses you recommend for entrepreneurs?
I love to read. But sometimes my best entrepreneurial insights comes from books that are not necessarily in the business and innovation session. If you are looking for business only book, my top three are Lean Startup, ReWork and The Hard Thing about Hard Things. If you are ready for other books to get a new perspective in what it means to be a thinker and maker, I recommend reading Good to Great to learn how great businesses can be built, The Power of Habit to understand how building good habits can play a critical role in your entrepreneurial life, and A More Beautiful Questioning to understand how good questioning can help you constantly think beyond the box.
Q: What are the top 3 online tools and resources you're currently using to grow your company?
Podcast lovers, go listen to Seth Godin's Startup School podcast. This is my favorite podcast to learn about the life as an entrepreneur. Every single message he shared in this podcast was golden. For those who are starting and are unsure about what an entrepreneur's life can be, I highly recommend listening to this.
Article readers, follow Fortune Entrepreneurs for good advices and interviews to reflect upon. My other core resource has been being part of great communities of like-minded leaders such as Startup Weekend, StartingBloc, Female Founders Conference, and Hive. We have our online groups after the programs where we continue to share advice and insights which has been helpful in my entrepreneur journey.
Q: What's your definition of success?
Changing people's lives for the better while I sustain my business financially.
Q: What is your favorite entrepreneurship quote?
"Others have seen what is and asked why. I have seen what could be and asked why not." – Pablo Picasso
Q: How can our community get in touch with you?
I love getting to know great people. To learn more about InnovatorsBox, please sign up for our newsletter and follow us on social media such as on Facebook, Twitter, Instagram and LinkedIn. You can also follow me on LinkedIn and Facebook where I share perspectives and updates on my work as an entrepreneur.
Twitter: @InnovatorsBox
CrunchBase: https://www.crunchbase.com/organization/innovatorsbox